Gallagher Wulff
Talk

10
6,983pages on
this wiki
Character
Gallagher Wulff

Race:

Gender:

Male

Title:

Location:

Quests:

Appearances:
Gallagher Wulff is the Arl of West Hills who lost his sons and his arling (not to be confused with the northwestern fortress of West Hill) to the Fifth Blight and has been called to participate in the Landsmeet.
Involvement
Edit
Talk to him, in the Gnawed Noble Tavern, before the Landsmeet and learn about his plight. Like with other nobles, he will recognize a Human Noble the Warden as a Cousland.
Note: You will have some dialog options, but whatever you chose he will send you away.
During the Landsmeet, he will support the Warden if the latter mentions that the Blight is the true threat.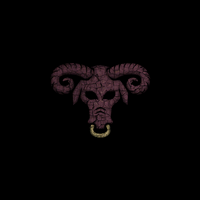 "All of southern Ferelden covered by black clouds, the ground rotting beneath your feet, plagues and darkspawn raids going on until even the crows get sick of the smell of carrion."
───────
"The South has fallen, Loghain! Will you let darkspawn take the country for fear of Orlais?"
───────
"The Western Hills throw their lot in with the Grey Wardens. Maker help us."
───────
Warden: [to Loghain] How can you doubt the Blight is a threat to us?
Arl Wulff: I can vouch for the validity of the threat, if anyone cares to doubt it.