Ad blocker interference detected!
Wikia is a free-to-use site that makes money from advertising. We have a modified experience for viewers using ad blockers

Wikia is not accessible if you've made further modifications. Remove the custom ad blocker rule(s) and the page will load as expected.

A Vicious Thug is a side quest in Dragon Age: Inquisition.
Documents found in Costeau's camp mention a commander for the Freemen name Duhaime. He is among peers holding a deserted villa in the Emerald Graves.
Acquisition
Edit
Obtained by examining a document in the Veridium Mine during A Fallen Sister.
Walkthrough
Edit
Travel to the yard surrounding Villa Maurel and defeat Commander Duhaime (usually found around The Betrayer landmark).
Note: If you kill Commander Duhaime before you find the documents at the Veridium Mine, the quest will simply complete when you examine the documents.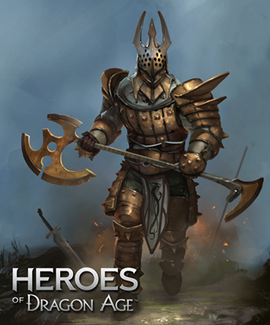 967 XP
200 Influence
2 Power
Notable items
Edit
Glittering Darmallon
Glittering Darmallon
---
Unique Greataxe


The dwarven thaig Darmallon was one of Thedas's greatest sources of gold. This axe predates the thaig's loss to the darkspawn, and from flecks on the hilt, the blade was once coated in gold.
Requires: Level 11

Damage: 164–168 AoE
+6% Critical Damage Bonus
+25% Sunder on Hit
10% chance to grant 2 seconds of Walking Fortress
, dropped by Duhaime
Villa Maurel Key, dropped by Duhaime